TLX Transmission Recall Will Only Give You a Warning Light Before Your Transmission Shuts Down
Acura's transmission supplier, ZF, has filed a warning about how insufficient crimps in the transmission's wire harness can send the unit into failsafe mode.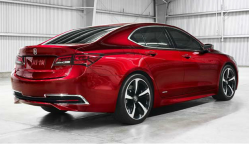 Further Reading
Acura TLX owners have complained that the 8-speed dual clutch transmission (DCT) slips on the upshift while accelerating. They also reports bumps or jerks when the vehicle comes to a stop.
You've barely cracked 4 digits on your TLX's odometer, but your car might already need a new transmission.
Models Mentioned in This Story
Rank 20th
PainRank™ 29.75
Complaints 203