MDX and RDX Lawsuit Says SUVs Can Suddenly Lose Power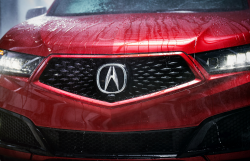 A lawsuit alleges that the 2016-2020 MDX and RDX continue to randomly lose engine power, nearly a year after a possibly related fuel pump recall. And proving it to a mechanic is nearly impossible as the power almost always comes back on and the vehicle acts like nothing ever happened.
The plaintiffs believe Acura should expand the scope of previous fuel injection engine control unit software updates.
Full story on carcomplaints.com