Is Your Vehicle Covered by One of Honda's DENSO Fuel Pump Recalls?
Posted on

Author

Tagged
Key Points
Low-density impellers inside Denso branded fuel pumps are cracking and limiting the amount of gas reaching the engine.
An industry-wide effort is underway to recall and repair over 2 million defective fuel pumps.
Honda (Acura's parent company) has issued two recalls, with the latest expanding recall coverage to over 700,000 vehicles.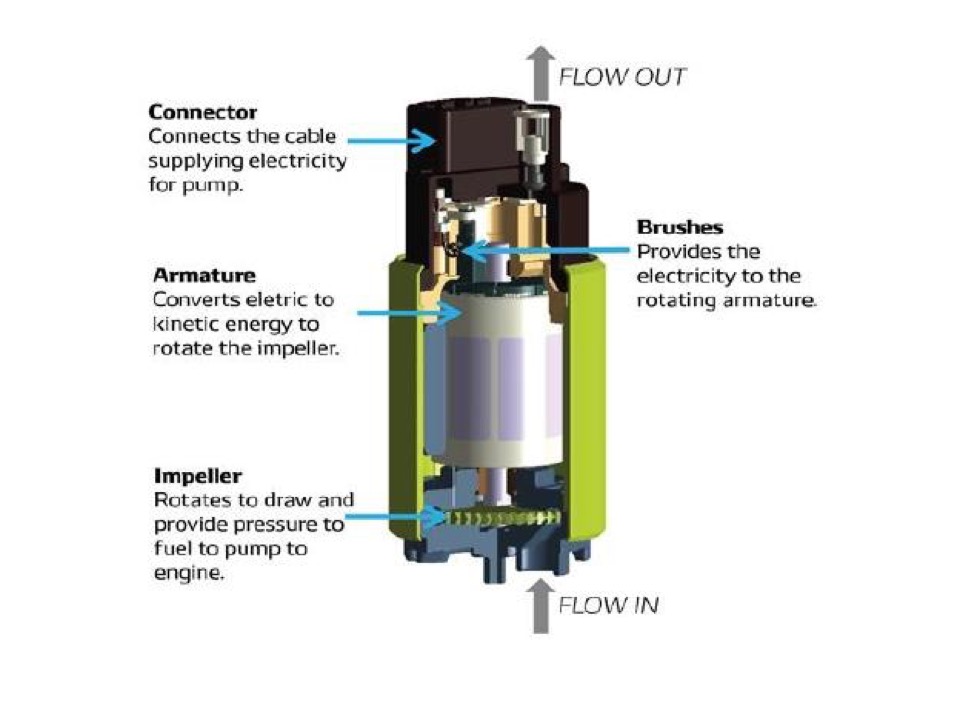 This post originally appeared on hondaproblems.com
Low pressure fuel pumps installed in thousands of Honda vehicles have major internal defects that can cause the engines to stall out in the middle of the road.
The DENSO brand fuel pumps have low-density impellers that can crack, absorb fuel, and deform to the point that they stop reliably sending fuel to the engine. As you might imagine this causes the engine to sputter, run rough, or completely stall out.
An Industry Wide Recall ∞
DENSO believes the pumps were exposed to a solvent drying agent during production that caused impeller surfaces to crack. In May 2020 they announced more than 2 million of the pumps would need to be recalled.
DENSO provided defective fuel pumps to Honda, as well as Ford, Mazda, Mitsubishi, Subaru, and Toyota. Each automaker was responsible for setting up their own recalls.
Problems downstream ∞
There was a sense of urgency in these recalls, because a failing fuel pump can damage multiple other components further "downstream" in a vehicle. This includes:
The high-pressure fuel pump won't have enough lubrication and can overheat.
The engine will eventually run rough, and the excess shaking causes premature wear on the rubber mounts for the engine and drivetrain.
The shaking can also damage materials in the catalytic converter.
Honda sued before they could issue their first recall ∞
Following the DENSO announcement, Honda was sued for knowingly selling vehicles with defective fuel pumps.
The suit pointed to a 2019 fuel pump recall as evidence, but as Honda pointed out, that recall was because sodium particulates were sticking to internal components of the fuel pump. Sure, the end results are the same, however the problems were completely different.
Honda's DENSO Fuel Pump Recalls ∞
A month later, Honda issued its first DENSO recall involving over 1.4 million Honda and Acura vehicles worldwide. Of those, only 136,000 were in the USA and 10,000 in Canada.
Owners were told to expect recall notices by the end of July 2020.
| Make | Model | Years |
| --- | --- | --- |
| Acura | NSX | 2018-2019 |
| | RDX | 2019 |
| | RLX | 2019 |
| | RLX Sport Hybrid | 2019 |
| Honda | Accord | 2018-2019 |
| | Civic Hatchback | 2018-2019 |
| | Civic Type R | 2018-2019 |
| | Fit | 2019 |
| | HR-V | 2018-2019 |
| | Insight | 2019-2020 |
The recall was followed by more lawsuits. ∞
A couple of Canadian lawsuits didn't believe the recall goes far enough in making sure owners aware of the potential dangers, and in holding Denso and the automakers accountable.
A separate lawsuit accused Honda of not covering all the affected vehicles in New Jersey, New York, and Pennsylvania.
A second recall expands coverage to 708,000 vehicles ∞
By March of 2021, Honda revealed they had received 583 warranty claims and 166 field reports related to the faulty fuel pumps.
That same month they issued a second DENSO recall which greatly expanded coverage to include more than 628,000 vehicles in the USA and more than 80,000 in Canada.
Additionally, Honda says some owners might be eligible for reimbursement if they previously paid for fuel pump repairs.
| Make | Model | Years |
| --- | --- | --- |
| Acura | ILX | 2019 |
| | MDX | 2019-2020 |
| | MDX Hybrid | 2019-2020 |
| | RDX | 2019-2020 |
| | TLX | 2019-2020 |
| Honda | Accord | 2019-2020 |
| | Accord Hybrid | 2019 |
| | Civic Coupe / Si Coupe | 2019 |
| | Civic Hatchback | 2019-2020 |
| | Civic Sedan / Si Sedan | 2019 |
| | Civic Type R | 2019 |
| | CR-V | 2018-2019 |
| | Fit | 2019 |
| | HR-V | 2019 |
| | Insight | 2019-2020 |
| | Odyssey | 2019 |
| | Passport | 2019 |
| | Pilot | 2019 |
| | Ridgeline | 2019 |
Lawsuits Regarding This Problem
Lawsuits about this problem have already been filed in court. Many times these are class-action suits that look to cover a group of owners in a particular area. Click on the lawsuit for more information and to see if you're eligible to receive any potential settlements.
A fuel pump recall allegedly didn't include all the affected New Jersey, New York and Pennsylvania Honda and Acura vehicles equipped with DENSO low-pressure fuel pumps and fuel pump assemblies, including pumps that begin with part number 17045-T.
Generations Where This Problem Has Been Reported
This problem has popped up in the following Acura generations.

Most years within a generation share the same parts and manufacturing process. You can also expect them to share the same problems. So while it may not be a problem in every year yet, it's worth looking out for.
Further Reading
A timeline of stories related to this problem. We try to boil these stories down to the most important bits so you can quickly see where things stand. Interested in getting these stories in an email? Signup for free email alerts for your vehicle over at CarComplaints.com.
OK, Now What?
Maybe you've experienced this problem. Maybe you're concerned you will soon. Whatever the reason, here's a handful of things you can do to make sure it gets the attention it deserves.
File Your Complaint

CarComplaints.com is a free site dedicated to uncovering problem trends and informing owners about potential issues with their cars. Major class action law firms use this data when researching cases.

Add a Complaint

Notify CAS

The Center for Auto Safety (CAS) is a pro-consumer organization that researches auto safety issues & often compels the US government to do the right thing through lobbying & lawsuits.

Notify The CAS

Report a Safety Concern

The National Highway Traffic Safety Administration (NHTSA) is the US agency with the authority to conduct vehicle defect investigations & force recalls. Their focus is on safety-related issues.

Report to NHTSA