RLX Front Suspension Rattle and Clunk
TL;DR

A common issue with the first generation RLX is how it rattles and clunks while going over bumpy roads. Following complaints, Acura released TSB 14-040 which offers under-warranty owners new strut noise kits for their front-suspensions.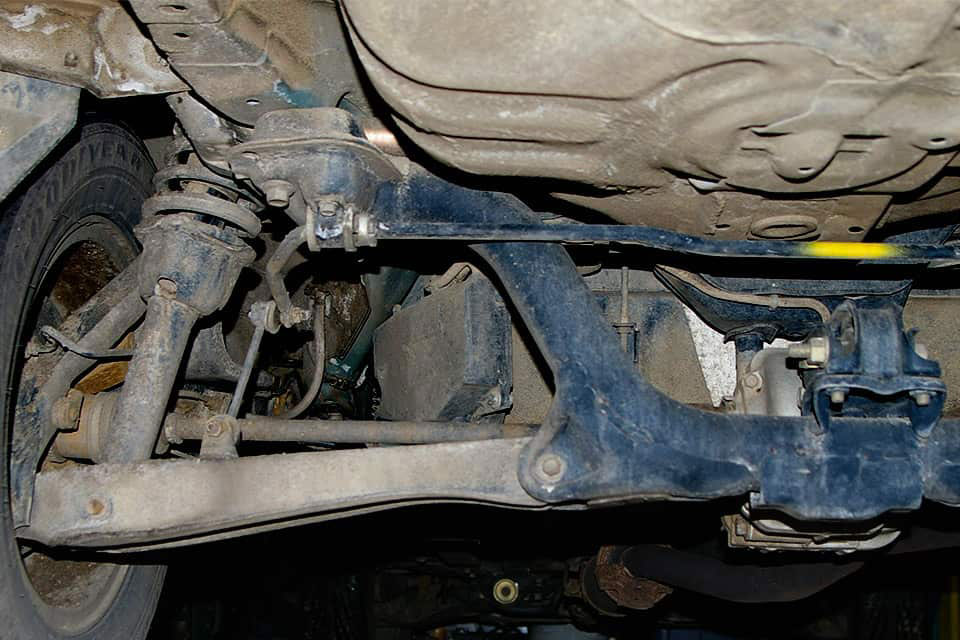 Acura released TSB 14-040 in August 2015. The TSB suggests the clunking is due to a problem in the internal valve of the front damper.
Dampers are also known as shock absorbers and their primary objective is to dampen unwanted motion and vibrations in the suspension by taking the kinetic energy (shaking) and turning it into heat that is dissipated through hydraulic fluid.
The TSB suggests replacing both front spring / damper assemblies with new strut noise kits (part number 0651 0-TY2-305). Strut replacements should always be followed by a re-alignment.
Vehicles covered ∞
This should be covered under the standard warranty for the entire VIN-range of the 2014-15 RLX, excluding the RLX Sport Hybrid.
Does Acura's damper design just rattle naturally? ∞
Despite getting the damper assemblies replaced under warranty, some owners continue to have problems with rattling.
"Took the car in for recall on seat belts and to report front end noise at low speed. They looked at it and said everything was tight. They asked me to go for a ride with a tech driving and he immediately said that's no good. So they called me back and said there is a tech bulletin on this and we will replace the front struts. They had my car for 15 days, got it back, same problem exists, going back as soon as I have time. Their flagship 60,000 dollar car, not happy at all, don't buy this car."
Acura Generations Where This Problem Happens
This problem has been reported by owners of the following generations. While there's no guarantee it affects all the listed model years, most years within a generation share the same parts, manufacturing processes, and problems.
OK, Now What?
Maybe you've experienced this problem. Maybe you're concerned you will soon. Whatever the reason, here's a handful of things you can do to make sure it gets the attention it deserves.
File Your Complaint

CarComplaints.com is a free site dedicated to uncovering problem trends and informing owners about potential issues with their cars. Major class action law firms use this data when researching cases.

Add a Complaint

Notify CAS

The Center for Auto Safety (CAS) is a pro-consumer organization that researches auto safety issues & often compels the US government to do the right thing through lobbying & lawsuits.

Notify The CAS

Report a Safety Concern

The National Highway Traffic Safety Administration (NHTSA) is the US agency with the authority to conduct vehicle defect investigations & force recalls. Their focus is on safety-related issues.

Report to NHTSA
More Information About The Affected Models
PainRank™

3.48

Complaints

20

Reliability

11th out of 17