TL Dashboards Have More Cracks Than a Dry Dessert Bed
Posted on

Author

Tagged
Key Points
Cracks are a common problem in 2004-2008 TL dashboards
Top concerns are airbag deployment interference and a hit to resale value
There are currently no lawsuits or recalls for this problem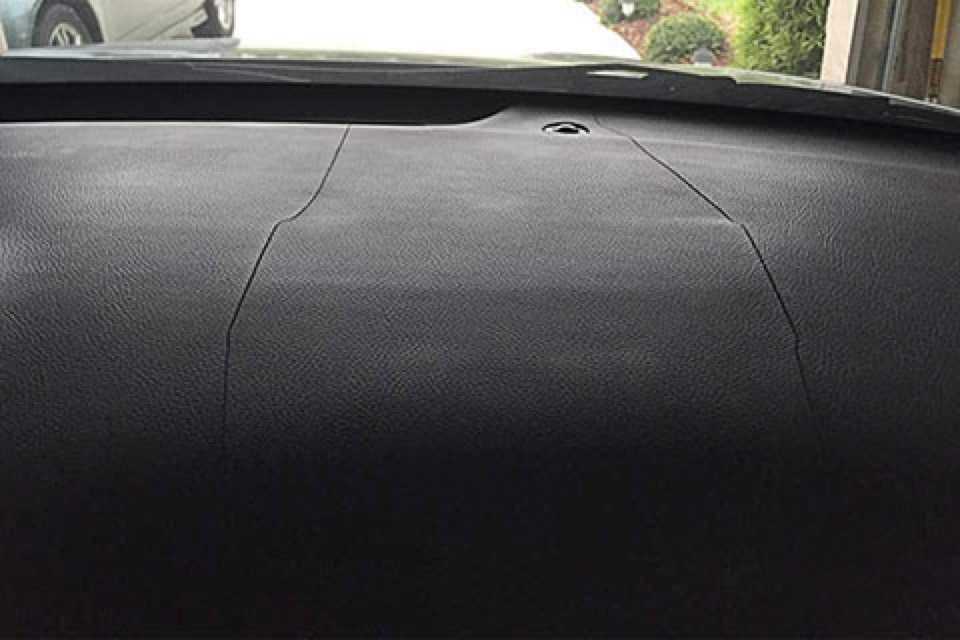 The number one reason dashboards typically crack is exposure to the sun. The extreme heat can dry out the plastic, causing it to shrink and eventually crack. Meanwhile, UV light can break down the chemical bonds of polymers in the dashboard's plastic.
But every car is exposed to the sun, so why is the 3rd generation TL any different? All signs point to defective materials or a mistake during manufacturing.
Beyond Cosmetics, is a Cracked Dashboard Dangerous? ∞
Dashboard cracks are ugly as hell, but they also pose a real risk in relation to airbags.
One area of concern is the cracks will interfere with the deployment of the airbag. Either by triggering the airbag warning light or snagging the airbag on its way out.
Another concern is what happens if the airbag does deploy? Those plastic shards might become dangerous projectiles, turning a bad day into a terrible one.
Kiss Your Resale Value Goodbye ∞
In a 2018 lawsuit against GM, the plaintiffs argue that automaker's "merely cosmetic" defense is a bunch of BS.
General Motors allegedly tells consumers the damage is merely cosmetic, but the plaintiffs claim in addition to safety hazards, the damaged dashboards and instrument panels cause a loss of value of the vehicles.
While no lawsuit has been filed against Acura, there is a Facebook Group of owners sharing their stories and complaints.
Generations Where This Problem Has Been Reported
This problem has popped up in the following Acura generations.

Most years within a generation share the same parts and manufacturing process. You can also expect them to share the same problems. So while it may not be a problem in every year yet, it's worth looking out for.
3rd Generation TL

Years

2004–2008

Reliability

30th out of 30

PainRank™

10.51

Complaints

179

Learn more about the 3rd Generation TL
Further Reading
A timeline of stories related to this problem. We try to boil these stories down to the most important bits so you can quickly see where things stand. Interested in getting these stories in an email? Signup for free email alerts for your vehicle over at CarComplaints.com.
A new report from WSB-TV Atlanta is shedding some light on a common complaint from TL owners – cracked dashboards.

Owners are understandably upset that the plastic on their dashboards is splitting apart, even when the car has been garaged.

keep reading

article "Are TL Dashboards Cracking Apart?"
OK, Now What?
Maybe you've experienced this problem. Maybe you're concerned you will soon. Whatever the reason, here's a handful of things you can do to make sure it gets the attention it deserves.
File Your Complaint

CarComplaints.com is a free site dedicated to uncovering problem trends and informing owners about potential issues with their cars. Major class action law firms use this data when researching cases.

Add a Complaint

Notify CAS

The Center for Auto Safety (CAS) is a pro-consumer organization that researches auto safety issues & often compels the US government to do the right thing through lobbying & lawsuits.

Notify The CAS

Report a Safety Concern

The National Highway Traffic Safety Administration (NHTSA) is the US agency with the authority to conduct vehicle defect investigations & force recalls. Their focus is on safety-related issues.

Report to NHTSA