Acura's Uncomfortable Seats Should Come With Free Chiropractor Vouchers
Posted on

Author

Tagged
Key Points
The seats in some 2008-2014 Acura vehicles are painful to sit in for long periods of time
Ocupants say complaint about neck and back pain, as well as legs "falling asleep"
No action has been taken by Honda, but an online petition is hoping to get the seats replaced.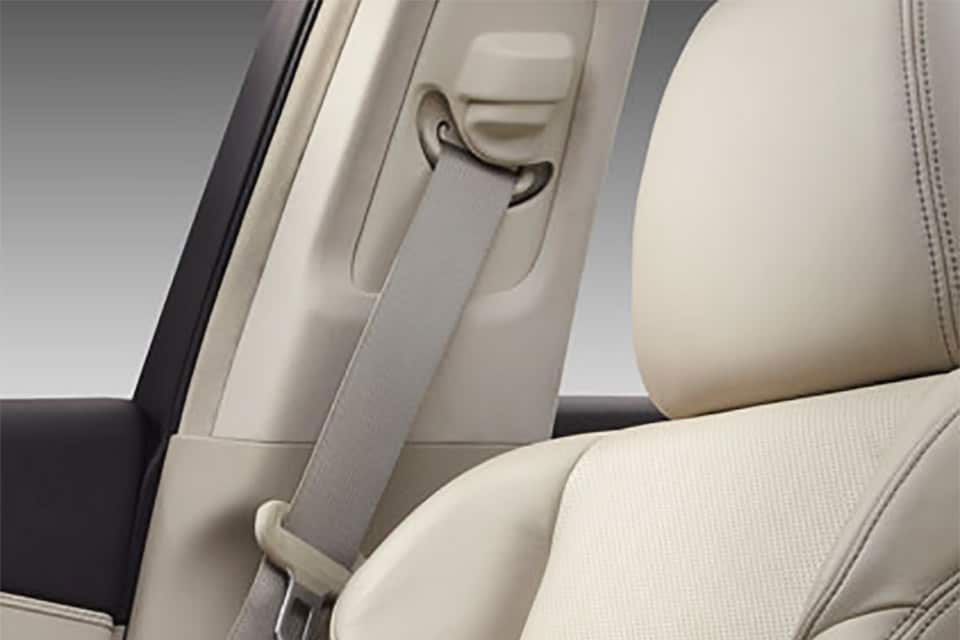 OK, listen – designing a seat that everyone finds comfortable is a near-impossible task. Adjustments help, but recently there's been a surge of complaints about Acura seats (adjustments be damned). Here's a look at the most common issues people are having with Acura seats:
After 30 minutes of driving some have said their legs start to fall asleep and their hips ache.
Longer road-trips result in neck problems from an aggressive head restraint that is pushed so far forward it's impossible to stay comfortable.
Some have said their butts are numb because the seat is do damn hard and you'd be better off with a sheet of plywood.
An aggressive support bar drives into your lower back forcing people to sit funny.
People with longer legs find the thigh support is too short to ever get comfortable.
Long-time Acura owners have noticed a difference in the seats from older models.
Thought it was just me, but now after seeing other complaints I know I was not nuts. We've had many Acuras and currently own another one as well. There are no problems with [our other Acura's] seating, but the 2016 MDX is horrible to a point that I just don't want to drive it.
Is This Just a Problem Across the Board? ∞
There's a bait-and-switch theory that can seats are designed to be comfortable for the length of a test drive, but over time tend to lack the proper support.
In his article Your Car's Seats Are Terrible and the Industry Knows It, Aaron Robinson talks to Ray Scott who is the president of the seat division for Lear Corp:
"Car seats are designed for the first 15 minutes of 'soak time' in the dealership," he told me, referring to the often much-too-brief period during which prospective buyers decide if their favored new car has comfy chairs."
Ray Scott teamed up with a chiropractor to test traditional lumbar support and found that it did more harm than good.
Honda has a terrible reputation for comfortable car seats ∞
Honda owners have been complaining about uncomfortable seats since as early as 2004, but complaints really took off with the 2008 Accord.
How bad are these seats? Some owners have refused to take long trips because they know it would take "days to recover from the back pain." In some extreme examples, we've even heard stories of people trading in their brand new cars, willing to take thousands of dollars in depreciation loss, just to avoid another commute in their Honda.
A petition for change was filed asking for Honda to do something about the problem, but the issue remains unresolved.
Generations Where This Problem Has Been Reported
This problem has popped up in the following Acura generations.

Most years within a generation share the same parts and manufacturing process. You can also expect them to share the same problems. So while it may not be a problem in every year yet, it's worth looking out for.
OK, Now What?
Maybe you've experienced this problem. Maybe you're concerned you will soon. Whatever the reason, here's a handful of things you can do to make sure it gets the attention it deserves.
File Your Complaint

CarComplaints.com is a free site dedicated to uncovering problem trends and informing owners about potential issues with their cars. Major class action law firms use this data when researching cases.

Add a Complaint

Notify CAS

The Center for Auto Safety (CAS) is a pro-consumer organization that researches auto safety issues & often compels the US government to do the right thing through lobbying & lawsuits.

Notify The CAS

Report a Safety Concern

The National Highway Traffic Safety Administration (NHTSA) is the US agency with the authority to conduct vehicle defect investigations & force recalls. Their focus is on safety-related issues.

Report to NHTSA