A Parasitic Draw in the HandsFreeLink System Drains the Battery
TL;DR

Acura's parent company Honda was one of the first to offer a hands-free system called HandsFreeLink. In their rush to beat the competition, however, they missed a defect that allows the system to stay on at all times. Yes, even after the car has been turned off. This parasitic electrical drain puts strain on the entire electrical system and had led to numerous reports of dead batteries and burnt out alternators.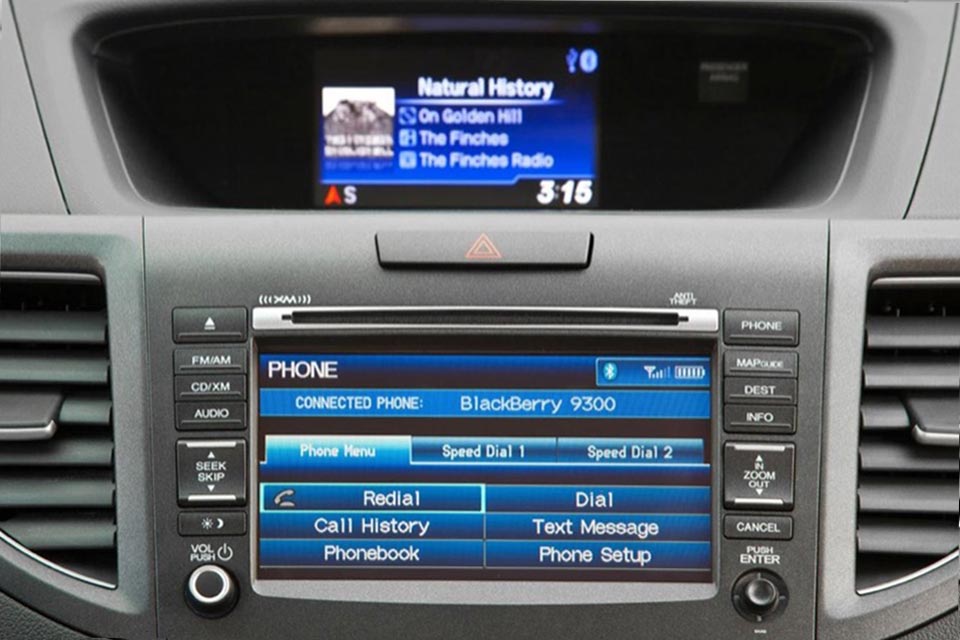 Acura mechanics received their first Technical Service Bulletin (TSB) about HandsFreeLink battery drain problems in 2005. They were told the system can get "locked up" in an "on" position and that the "system staying on may cause a dead or low battery while the vehicle's ignition switch is off." Sounds about right.
Unfortunately the only suggested solution was to replace any units that owners complained about with the same, defective product.
Internal Knowledge of the System's 250mA Draw ∞
A 2008 TSB went a but further into explaining the problem by saying that the HandsFreeLink "control unit has an internal problem, which creates a parasitic current draw of 250mA." That's a big enough drain to empty the battery overnight and make it impossible to start the vehicle without a jumpstart.
The Parasitic Drain Lawsuit ∞
Before the release of the second TSB, a lawsuit was filed in California by owners tired of needing multiple jump starts, new batteries, and alternator replacements.
The lawsuit says owners are left with no good options. Either disconnect the system that they paid for, or replace it with another defective $1,000 unit and hope nothing bad happens. Spoiler alert … it will.
The case is moving forward after a round of dismissals ∞
Honda was not impressed with the lawsuit's claims. Unfortunately neither was the judge who dismissed any claims about warranty and consumer proctection laws because the plaintiffs waited too long.
The judge did rule that the plaintiffs provided enough evidence to move forward on claims that the automaker concealed possible defects in the Acura cars.
OK, Now What?
Maybe you've experienced this problem. Maybe you're concerned you will soon. Whatever the reason, here's a handful of things you can do to make sure it gets the attention it deserves.
File Your Complaint

CarComplaints.com is a free site dedicated to uncovering problem trends and informing owners about potential issues with their cars. Major class action law firms use this data when researching cases.

Add a Complaint

Notify CAS

The Center for Auto Safety (CAS) is a pro-consumer organization that researches auto safety issues & often compels the US government to do the right thing through lobbying & lawsuits.

Notify The CAS

Report a Safety Concern

The National Highway Traffic Safety Administration (NHTSA) is the US agency with the authority to conduct vehicle defect investigations & force recalls. Their focus is on safety-related issues.

Report to NHTSA