Acura's True Touch Pad Interface is a Frozen Wonderland
Posted on

Author

Tagged
Key Points
Acura infotainment systems often freeze, limiting access to the radio, backup cameras, and navigation systems.
A lawsuit says the infotainment problems can be distracting while driving.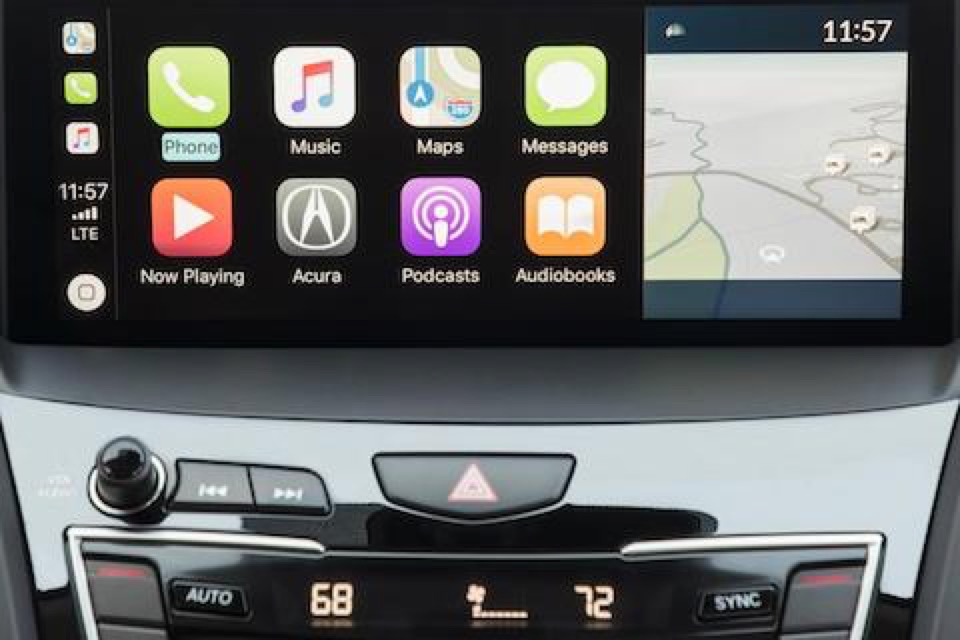 An Acura RDX infotainment lawsuit alleges the systems suffer from problems with the radios, backup cameras and the navigation systems.
The 2019-2020 RDX SUVs are allegedly a danger to drive because of the distractions caused by the infotainment problems.
According to the plaintiffs named in the lawsuit, the infotainment systems were a big reason they purchased the RDX vehicles, and now they wish they wouldn't have purchased the SUVs.
One plaintiff claims the RDX infotainment system started causing him problems within days of buying the vehicle. The system allegedly would take up to a minute for the Acura to start playing, so he called the dealership and was told everything was normal.
The plaintiff also claims voice commands are frequently unavailable and the infotainment system freezes and shuts off while he is driving.
According to the plaintiff, the promise of Android Auto was important to him however it's been 10 months since he purchased the RDX and still no software update has been released containing Android Auto.
The lawsuit says Acura's previous dual-screen infotainment system was a combination of direct touch, buttons and a dial. But when the third generation Acura RDX was released in 2018, it was equipped with a new single high definition 10.2-inch display controlled by a touchpad.
According to the proposed class action lawsuit, Acura knew the systems were defective before any of the RDX SUVs were sold. In addition, the plaintiffs say since the vehicles were sold, drivers have constantly complained about the problems.
Lawsuits Regarding This Problem
Lawsuits about this problem have already been filed in court. Many times these are class-action suits that look to cover a group of owners in a particular area. Click on the lawsuit for more information and to see if you're eligible to receive any potential settlements.
Judge R. Gary Klausner ruled too many involved states have different applicable laws, and will only allow the case to move forward for California residents.

An Acura RDX infotainment lawsuit alleges the systems suffer from problems with the radios, backup cameras and the audio and navigation systems.
Generations Where This Problem Has Been Reported
This problem has popped up in the following Acura generations.

Most years within a generation share the same parts and manufacturing process. You can also expect them to share the same problems. So while it may not be a problem in every year yet, it's worth looking out for.
3rd Generation RDX

Years

2019–2020

Reliability

28th out of 30

PainRank™

5.92

Complaints

29

Learn more about the 3rd Generation RDX
OK, Now What?
Maybe you've experienced this problem. Maybe you're concerned you will soon. Whatever the reason, here's a handful of things you can do to make sure it gets the attention it deserves.
File Your Complaint

CarComplaints.com is a free site dedicated to uncovering problem trends and informing owners about potential issues with their cars. Major class action law firms use this data when researching cases.

Add a Complaint

Notify CAS

The Center for Auto Safety (CAS) is a pro-consumer organization that researches auto safety issues & often compels the US government to do the right thing through lobbying & lawsuits.

Notify The CAS

Report a Safety Concern

The National Highway Traffic Safety Administration (NHTSA) is the US agency with the authority to conduct vehicle defect investigations & force recalls. Their focus is on safety-related issues.

Report to NHTSA